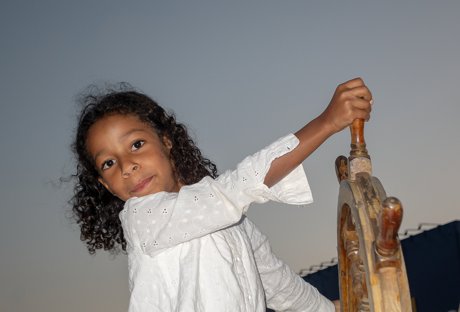 Children living in Miami learn through play. The fun is never ending at the Miami Children's Museum. Located at 980 Macarthur Causeway a variety of educational, interactive exhibits await youngsters. The museum abides by a mission "dedicated to enriching the lives of children by fostering a love of learning through play and enabling children to realize their highest potential." Established in 1983, this critically acclaimed institute has been putting smiles on youngsters faces on a daily basis.
Creativity abounds in the halls and beyond. Numerous exhibits have been carefully crafted to stimulate imagination. Colorful backgrounds encourage lively adventures. Plenty of places to play slip learning in under the radar. Kids living in Miami focus only on having a good time.
High spirits are embraced throughout the venue. Board the Cruise Ship and learn all about travel on the sea. Point the ship in the right direction when in the navigational control station. Find the perfect spot for a vacation after studying the destination wall and check out artifacts from cruise ships along the way. The Pirate Island continues the fun above deck. Buccaneers learn how to tie sail worthy knots, work with ropes and speak pirate lingo. Some will end up walking the plank but all in fun.
Creativity Abounds on Miami Property
Art is in the eye of the beholder and viewed all around. Elements of art are taught in All About Art. Here different mediums are introduced as well as the concepts of texture, form, shape and color. Sketch Aquarium provides a virtual experience where the work of budding artists becomes digitized in an animated aquarium.
The Miami Children's Museum teaches young residents all about their South Florida home. Kids get hands on in the Port of Miami where they are taught about exports and imports, how to work a crane and maneuver through the waterways. The South Florida and Me space introduces the state's delicate ecosystem. Species that thrive in the Everglades are spotlighted here.
There is so much to do at the Miami Children's Museum. The Miami property doors are open seven days a week so plan a trip today and experience the wonder.